.CSV Files must be in UTF-8 Format
Any where you are uploading a file into Brilliant for bulk actions, your spreadsheet must be a .csv MUST be downloaded in a UTF-8 Encoded format. Any other format will fail the file upload. 
UTF-8 ensures that things like special characters are stripped out to allow for proper import of your data.
Saving a .csv File as UTF-8 in Google Sheets
Click File > Download and select .csv. All .csv files downloaded from Google Sheets are automatically set to be UTF-8 encoded. 
Saving a File As UTF-8 in Excel on a PC
From Excel, use the Save as functionality to save the .csv to your desired location, like your Desktop or Downloads folder: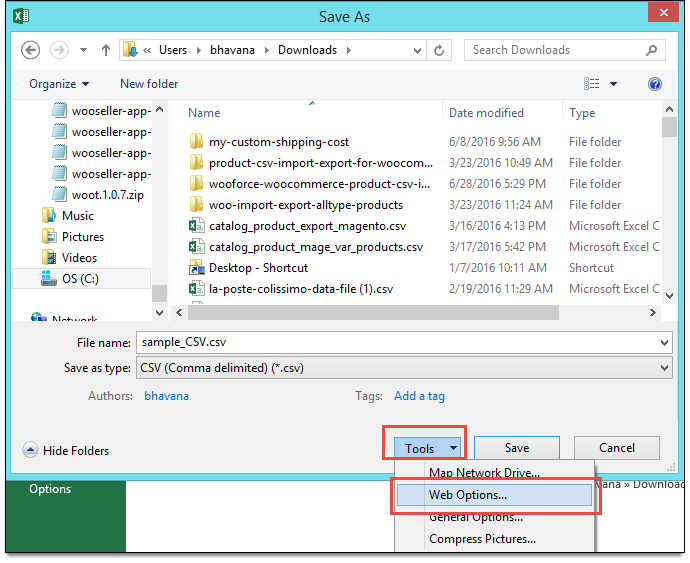 From the Save As window, ensure that the 'Save as type' is listed as .csv. Click Tools > Web Options > to open the Web Options Window,  go to the Encoding section, select Unicode (UTF-8) from the drop down list, and click OK: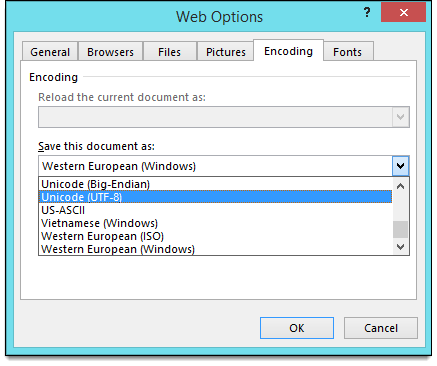 Saving a .csv file in UTF-8 from Excel on a Mac
Click File > Save As and select CSV UTF-8. 
Problems with your upload? Using a spreadsheet application not listed above and want to ensure your file is in the proper format? Email [email protected] and we are happy to help!